Vegan Summer drinks for this season. Drinks prepared with fresh fruits and it is naturally sweetened which makes it guiltfree.
Summer is all about the drinks and chilled beverages. We tend to get thirsty almost most of the time. So here is a collection of the 10 best Vegan Summer drinks.
Jump to:
The worst part and cons of the storebought juice is the amount of sugars added to it. If we tend to take it on a regular basis it is definitely not good for ourselves.
So today I'm bringing you a collection that you can make it will less sugar or almost nil. I tend to use fruits that are naturally sweet and hence we can be guilt-free to an extend.
Lets Juice it up
Always try to include the fruits which have more water content. Watermelon, Lemon, Pineapple, Orange are a few we can include in making juice.
Fresh Juice with natural Sugar
You may also skip the sugar and use Stevia or Maple syrup or any plant-based sweeteners.
Try as much as using fruits with Natural Sugars. Mangoes, Pomegranate, Pineapple, or Orange are naturally sweet. Tender coconut is also naturally sweet and you may use it in juices instead of water. It is very good during the summers.
★ Did you enjoy this recipe? If you happen to try it out, I would love to hear from you! I'd appreciate it if you could rate and leave a review below in the comments. Your reviews help others know the recipe better too. Thanks for your time ?
You can also follow me on Facebook, Pinterest, Instagram, Youtube and Twitter for more updates
Pomegranate Beetroot Juice
 Pomegranate Beetroot Juice is made with fruits that has with natural sweetness . It is rich in antioxidants and perfect for Summer.
Check out this recipe
Elaneer Nungu Juice | Ice Apple Tender Coconut Juice
Delicious summer drink prepared with Ice Apple and Tender coconut . Both Tender Coconut and Ice Apple are summer delights and helps in keeping the body cool and hydrated.
Check out this recipe
Tender Coconut Watermelon Juice Recipe | Tender Coconut Watermelon Cooler
Tender Coconut Watermelon Juice is a perfect summer drink for the hot days
Check out this recipe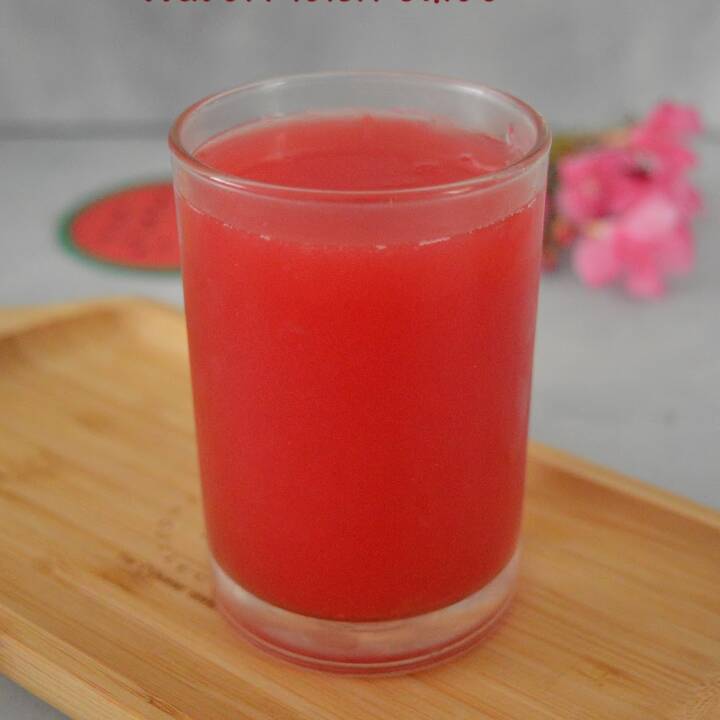 Chilli Lemonade Recipe | Green Chilli Lemon Juice
Chilli Lemonade is a lightly spiced summer drink. It has a mix of flavors and perfect for a hot summer day. Serve chilled.
Check out this recipe
Basil Seed Pineapple Juice
Pineapple Sabja Juice is a yummy summer drink. Sabja Seeds or Basil seeds have a good cooling property and hence it is perfect for summer.
Check out this recipe
Carrot lemonade
Carrot Lemonade is a delicious summer drink. Carrot Is a healthy vegetable always. So I try to include it in my daily diet in all possible ways, this is one amazing way.
Check out this recipe
Watermelon Pineapple Juice
Watermelon Pine apple Juice is a yummy summer drink made with watermelon and Pineapple and no extra sweeteners are added.
Check out this recipe
Gooseberry Lemonade | Amla Lemonade | Nellikai Juice
Gooseberry Lemonade is a yummy Summer drink made with the goodness of Amla and Lemon. It is perfect for the hot Summer for hydration.
Check out this recipe
Mango Juice
Mango juice is a delight in hot summer, It is naturally sweet and perfect, hence this is the right time to prepare fresh Mango juice at home.
Check out this recipe
Pazham sarbath
Pazham sarbath with step by step pictures. Pazham sarbath is prepared by mixing mixed fruits with nanari syrup and then a lemonade.
Check out this recipe